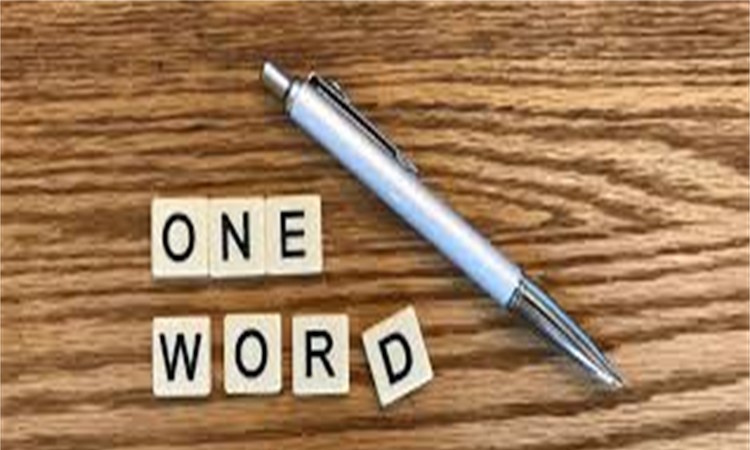 The One Challenge is a simple way to seek focus, direction and purpose on your spiritual journey. Your assignment, is very simple, and very focused, very direct and very doable.  What I'm going to challenge you to do is get as focused as you can.  What I want to do is I want to ask you to seek God for one specific word that will define and direct your year to come.  One word.  And then you can also put a verse to it, because this is not going to be by our might or by our power, but by God's Spirit that he will empower us to move forward.  And you will not believe how different your year, and your life can be when you focus on one God-breathed word that can help direct your decisions and guide your life.
Pray and ask God to give you one word.
Find a scripture verse to support your word.
Seek with the Spirit's help to apply your word throughout the year. It may help to journal your journey.
Watch for what God is going to do in your life in the next year.
Adjust if you need to. Maybe in a month another word will take precedence.
Here are same examples. You can use one of these or find your own.
Guard – Above all else, guard your heart, for everything you do flows from it. Proverbs 22:23
Rest – Let us, therefore, make every effort to enter that rest, so that no one will perish by following their example of disobedience. Hebrews 4:11
Rekindle – You have forsaken the love you had at first. Consider how far you have fallen! Repent and do the things you did at first. Revelation 2:4-5
Tell – Therefore go and make disciples of all nations, baptizing them in the name of the Father and of the Son and of the Holy Spirit, and teaching them to obey everything I have commanded you. Matthew 28:19-20
New Day – Because of the Lord's great love we are not consumed, for his compassions never fail.  They are new every morning; great is your faithfulness. Lamentations 3:22-23
No – For the grace of God has appeared that offers salvation to all people. It teaches us to say "No" to ungodliness and worldly passions, and to live self-controlled, upright and godly lives in this present age,  Titus 2:11-12
Other Ideas
•Encourage, Strong, Courageous, Grace, Obey, Build, Teach, Strengthen, Opportunity, Faithful, Give, Thanksgiving, Discipline, Family,  Simple, Serve, Risk, Rhythm, Deeper.
Let's see what God can do in our lives as we focus and seek Him.