Youth for Christ: Youth Unlimited Update (May 2021)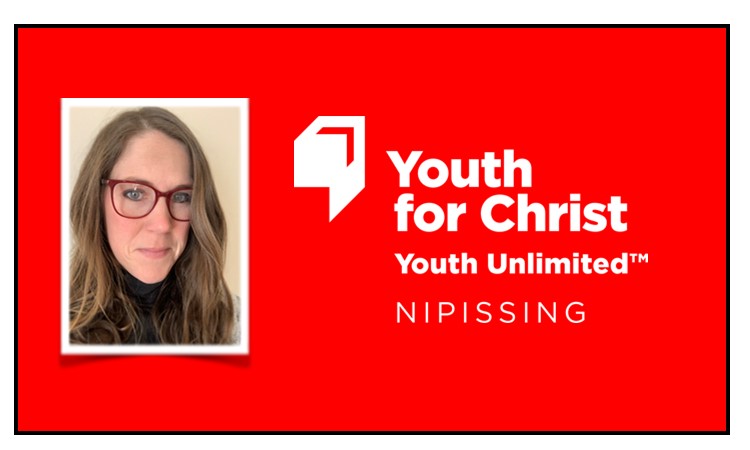 Unstoppable Determination
To see every young person living fully in Christ
Dear Family, Friends and Brothers & Sisters in Christ,
Growing up as an at-risk youth, I know what it is like to feel hopeless, lost and alone. The abuse I experienced made sure of that. Living a life consumed by pain and feeling as though you have no one to turn to can be very challenging. Thankfully God had His hand on my life and protected me from total destruction. I came to the Lord as a 28 year old teacher. I have always loved working with young people and spent 5 years working in a high school. After coming to the Lord I devoted every part of my life to Him. On that day in 2013 my life changed and I have felt a deep desire to share the Gospel with youth so that they can grow and develop with the Living Hope that is in Jesus.
I have spent the last 5 years engaging with youth in after school programs. It is in that time that my passion and desire ignited to build relationships with young people for the purpose of sharing the best news ever. My mind would wander after work about what kinds of programs and opportunities I could provide for my students. Sadly, I realized that in that environment I could not fully do the work I felt called to do.
When the opportunity at Nipissing Youth for Christ came to my attention and I learned that they were looking for an Executive Director to lead the charge in this work, I felt total confirmation that this is the work God has been preparing me for. Not only was I "qualified" in experience and education, but above all God has placed an overwhelming desire in me to see this kind of ministry emerge in the city of North Bay.
My work with Nipissing Youth for Christ will focus on meeting unreached youth where they are at. As a Chapter we are committed to sharing the Gospel and inviting young people to a new beginning – one that's filled with the hope and love of Jesus Christ. We will invest in building relationships with the ultimate goal to see youth fully alive in Christ.
I would love to share the vision of Nipissing Youth for Christ with you! Please feel free to reach out using the contact information below.
Blessings,
Aimée Garbutt I Executive Director
aimee.garbutt@yfc.ca yfc.ca/nipissing
TEL (705) 494-0033   North Bay, ON www.nipissingyfc.ca