Life, Explained. Part 3: Redeeming the Time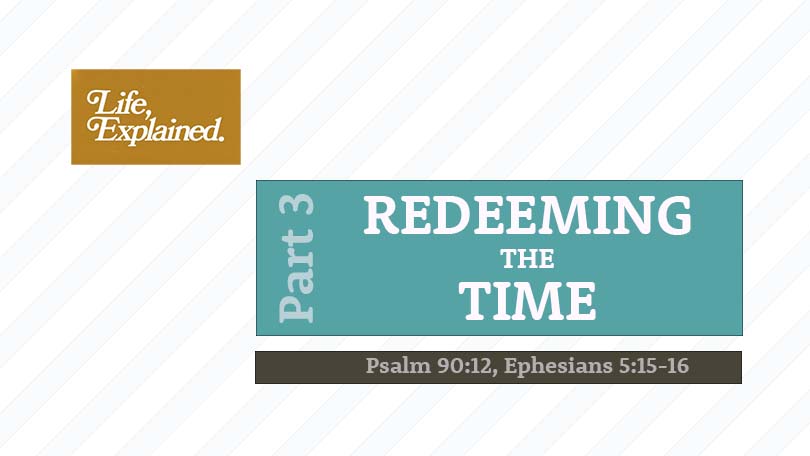 This Week's Message: Video
Note: If you are joining us live for the premiere at 10:30am, you can head over to this week's YouTube Premiere page and join us in live chat.
This Week's Scripture References
This week's message will focus on the following passage:
This Week's Worship Playlist
Here is a playlist of worship songs on-theme with this Sunday's message to help you on your spiritual journey:
Other things to check out:
Alex and Rachel Kariuki Update: Abba's Home Ministries – January 2023
Consider other ways you can contribute as we aren't gathering in person.
Subscribe (it's free!) to our YouTube Channel and click the notification bell to be notified of upcoming videos.
Visit our Facebook Page for the latest updates.
Join our Facebook Group if you haven't already.
Let us know your thoughts and suggestions in the comments section below!
Download this Message:
We offer audio-only and video downloads for offline viewing in our Message Archive. To download, choose the Audio or Video folder, then check the top right of the file, then choose the Download button from the menu.